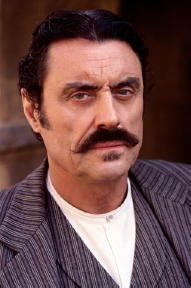 DEADWOOD COCKSUCKER COUNT - EPISODE 4
Just watched epsiode four on the Deadwood dvds, and a strong showing indeed; episode four posted another EIGHT COCKSUCKERS, pushing the Cocksucker Count to a total of 32 through just four episodes.
Can they get to 61 before the season's out? Watch out Roger Maris, you cocksucker!